About Food Biker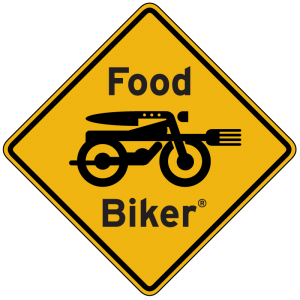 Food Biker is a new web/TV series that follows the culinary motorcycle adventures of rookie chef Seth Diamond, as he learns techniques and recipes from our country's most inspired chefs and culinary experts.
Join us with this exciting "backstage pass" to some of America's most exciting kitchens.
As opposed to other culinary travelogue adventures that have already appeared in print or on television, Food Biker differentiates itself by:
Interviewing America's top chefs and culinary professionals;
Learning about American cuisine, from street food to fancy restaurants;
Emphasizing the mastery of culinary techniques over recipes;
Discovering what American celebrities are eating and riding these days;
Exploring America instead of international globetrotting;
Examining the current American motorcycle scene and subcultures;
Going on journeys as opposed to randomly spotlighting large cities;
Giving back to our country while seeing what America is all about today.
It's not just another cooking show.
It's not just another travel show.
It's Food Biker.
---
About Restaurant Racer
Restaurant Racer is the new, automotive complement to Food Biker. It's about cool chefs and cool cars.
With Food Biker, host and rookie chef Seth Diamond rides around America to meet other chefs, to learn their professional culinary techniques first-hand, while exploring motorcycle subcultures during his journeys.
With Restaurant Racer, Seth still explores culinarily as Food Biker, with the key difference being able to drive to various locations and exploring various aspects of car culture.
In short, Restaurant Racer isn't a replacement for Food Biker, and rather it serves to complement and expand both piston-driven and culinary horizons through occasional four-wheeled detours.
 
---
Techniques vs. Recipes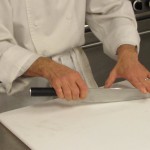 The best food out there comes from those who have mastered culinary techniques, in order to properly execute incredible savory recipes and baking formulas.
Most culinary media today (television, print, web) emphasize recipes, which clearly offer incredible variety and maintains interest.
Let's face it.  Recipes sell more episodes, books, advertising, and so forth than techniques.
Now, don't get us wrong!  Recipes are important.  (Heck…We're slowly putting together the Food Biker Cookbook…Stay tuned.)  In fact, a good recipe (and formulas) are vital to cooking good food, and obviously is a work of individualized culinary creative expression.
But here's the deal.
Executing good recipes alone won't necessarily make you a better cook.
Proper culinary technique, when paired with good recipes, make a better cook.
It's very much like any skill that requires mastery.  Once you learn the correct techniques, and reinforce them by practice, only then will your culinary skill improve.  Otherwise, you'll likely plateau and reinforce bad techniques.
Again, the classical emphasis on techniques as opposed to specific recipes is what is largely missing from modern culinary television and media.  We believe that this is a key element in what separates the amateurs from the pros, and mediocre (or downright bad) food from the sublime.
On Food Biker, we'll explore these techniques from the top chefs and culinary professionals directly, so you can start practicing them at home.
---
Motorcycling
In addition to focusing on the culinary world, Food Biker covers the current motorcycle scene and fascinating motorcycle subcultures in America. Join us as we explore motorcycling trends in America today.
Why do some people ride what they ride?  Is it about the country of origin of the motorcycle (American, Euro, Japanese…), the style of the bike (cruiser, touring, sport…), the styles (new, vintage, custom…), or is it something else?  We explore these and other questions.
Meanwhile, all these different motorcycle cultures and riders are united, in that they all have different and fascinating stories to share here in America.
Besides, most riders will agree that they ride for the rush of moving at high speeds, with nothing physically separating you between yourself and the rest of the world.  Topped off with the feelings of personal freedom and adventure experienced out there on the open road, riders generally agree that America is a great place to ride and explore.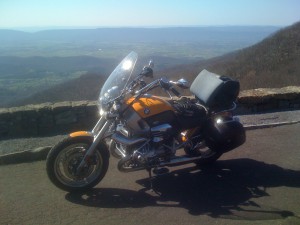 The motorcycle star of Food Biker is Ellabelle (Fr: "She is beautiful") is a 2002 R1200C Phoenix, named after cruising through Ellabell, GA during the first solo journey. The R1200C is the only cruiser that BMW ever made, but has the functionality and comfort of a touring bike that can take you all around the country.
This shot of Ellabelle was taken on the famous "Skyline Drive," in National State Park during the second solo journey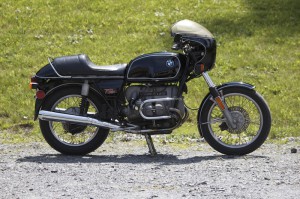 Ellabelle's older sister, and Seth's first bike Étienne (Fr: "Stephanie") is a 1976 BMW R75/6 touring bike, that was modified slightly into a "café racer." Given her age and current condition, she appears as a guest star for local episodes.
---
Not Just Entertainment
Food Biker isn't just about fun and entertainment through culinary motorcycle adventures.
Even if it's impact winds up being relatively small, Food Biker is about giving back to America and Americans.
How?
We're talking about stealth education, economic recovery, and common ground.
Stealth Education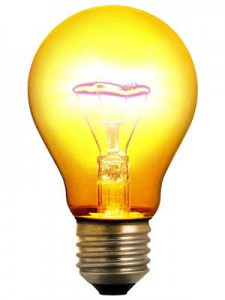 Food Biker is a balanced recipe of entertainment and "stealth" education.  Let's face it. Many people want to go home at the end of the work day, zone out on so-called "food porn," and watch cooks and chefs prepare beautiful and tasty food.
There's absolutely nothing wrong with that. It's wonderful entertainment, let alone armchair adventure.  Heck, it can be soothing, inspiring, appetite whetting, and simply put…fun. Many will agree that half the time, viewers don't even follow what's being cooked.
At other times, when more time and longer attention spans are available, many viewers study culinary television shows that teach how to make a specific dish. These shows obviously require more brainpower, but remain both helpful and inspiring.
However, it's no secret that for years now…that people have clamored against the "dumbing down" of culinary adventure television.  People complain that culinary television is either too "common" and "fluff," or is just "elitist" and "too dry" to be enjoyable.
Food Biker attempts to fill this gap with stealth education.
Learning culinary techniques and what's going on the culinary world doesn't have to be boring.
We can't help it, if American motorcycle trips that feature some the finest culinary talent in the nation, accidentally engages you top the point where you learn something in the process.
If this is the case, we here at Food Biker sincerely apologize in advance.
Economic Recovery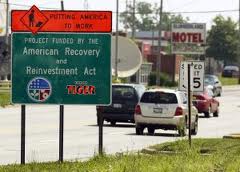 Food Biker aims to help stimulate local economies.  Right now, given that our own country is struggling with major economic and domestic issues, "Food Biker" focuses on what we have right here at home in America.
These days, dining out in America is more of a luxury than ever for diners, and restaurateurs themselves are feeling the pinch.
Hopefully, Food Biker is a small step towards improving our local economies right here at home. Imagine these three scenarios…
 1. Food Biker spotlights the incredible food of a small American restaurant with no advertising budget to speak of.  The restaurant becomes popular and brings in more business, thereby increasing local tourism. The restaurant puts money into supporting it's staff, while supporting local purveyors and businesses.  More jobs are created, and the local economy is stimulated.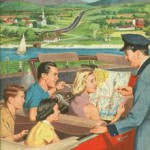 2. People who had never imagined about being on a motorcycle before learn about the sport from "Food Biker." People start exploring the joy of the "RTE" (Ride-To-Eat), and take more motorcycle touring vacations around the country. Local economies are stimulated through an uptick in motorcycle tourism.
3. Most of the time, most of us Americans can't afford to eat out regularly… unless it's "fast-food." By mastering techniques as demonstrated by chefs on "Food Biker", viewers at home learn to feed themselves better.  By learning about and purchasing local ingredients, home cooks further support the local economies.
Additionally, many multicultural and international culinary traditions are what make up what is "American" cuisine.  In a culinary sense, we can still "visit the world" without leaving the country.
Besides, knowing ourselves as a united country, will hopefully make us far better ambassadors to the rest of the world.
Common Ground
Food Biker transcends political borders.  Given that our current domestic troubles are due to the fact that our country is so fractured politically, Food Biker is an attempt to get all of America to sit down at the dinner table together, behave, and enjoy our common ground of good food.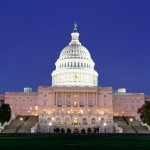 However, it's important to spotlight food issues today that affect everyone in America.  The Type II diabetes epidemic, HFCS and trans-fat usage, small farms and restaurants being run out of business…these are obviously issues that affect every single one of us.
Additionally, various culinary movements such as farm-to-table, organic, locavore, "slow food," food co-ops, CSAs, and so forth…have recently captured some well-deserved time in the news.  It all gets confusing, and Americans at least should be well informed as to what options exist out there.
Regardless, real food that comes from a local farm or a small restaurant generally tastes better and reflects incredible individuality than the big chains or factories.  At least, patronizing the smaller guys that don't have big advertising budgets…you'll find that their food is simply going to taste better, and will give "hometown America" a fighting chance against larger institutions.
Again, the love of good food is common ground that all Americans should be able to agree upon. Let's all sit down and break some bread together, America.